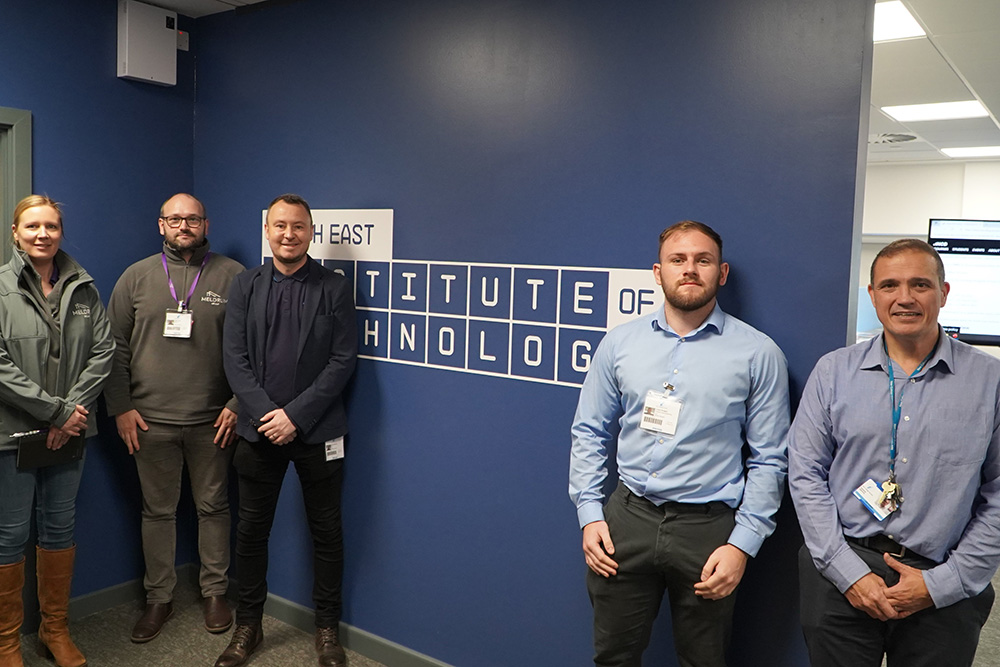 The North East Institute of Technology at New College Durham invited local employers to a digital construction and virtual reality demonstration so they could see what NCD is able to offer organisations to help bridge Digital Skills Gaps.
Two of the members who joined the demonstration studied the HNC in Construction and the Built Environment at New College Durham.
Lewis Bragan, Quantity Surveyor at Lumsdon Wood, graduated in 2010 and Matthew Reed, Design Manager at Meldrum, graduated in 2016.
As a result of attending the event, Matthew and his colleagues from Meldrum will be participating in the pilot for our Level 4 Enhancing Digital Skills in Construction upskill short course which is due to start this week.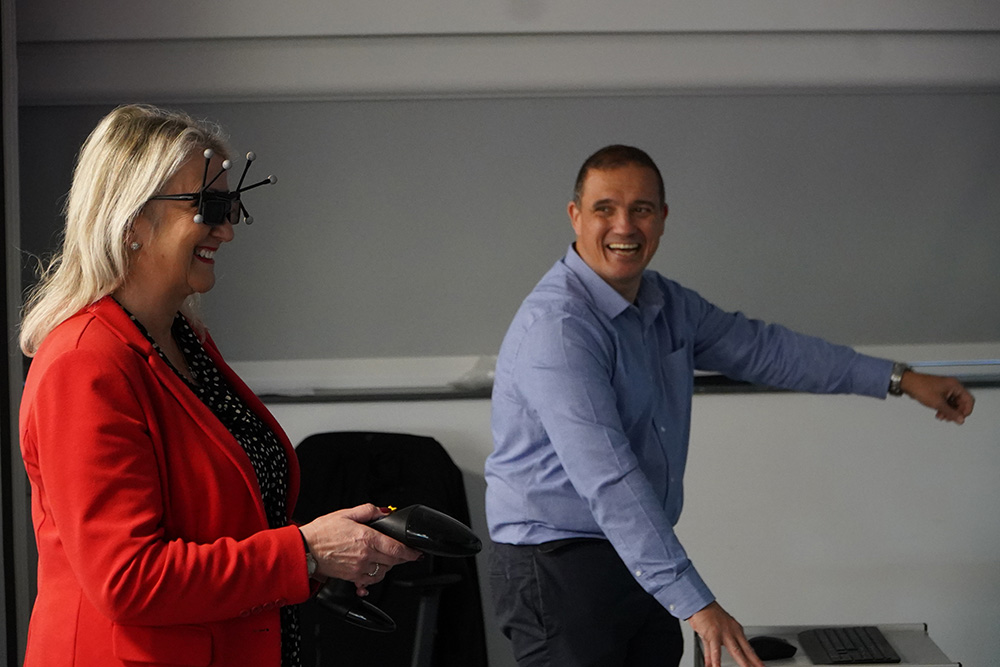 Designed in partnership with local employers and professional bodies, the new bespoke construction course will upskill those working in the construction industry with the latest digital skills for the sector. The course is free for those employed within the construction industry in the North East.
Click here for more information about the course or to apply to the November, January or February start date.