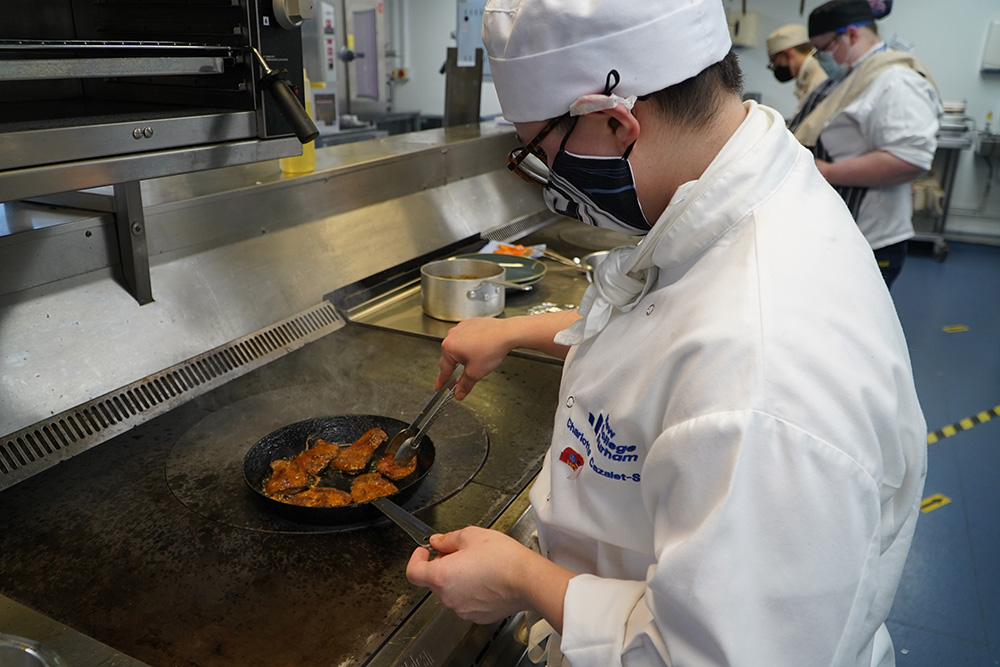 We celebrated the achievement of 23 of our professional cookery and front of house students at the annual Major Competition.
New College Durham hosted the national Major Competition semi-final and welcomed Craft Guild of Chef members, Wayne Harris and Fergus Martin, as guest judges.
Students from New College Durham and Hartlepool College received the live briefs from the chefs to enter their chosen class. From street food to cakes, every entry had to incorporate a Major International product.
23 students from New College Durham competed in static and live heats. 9 students achieved gold, 8 silver and 6 bronze.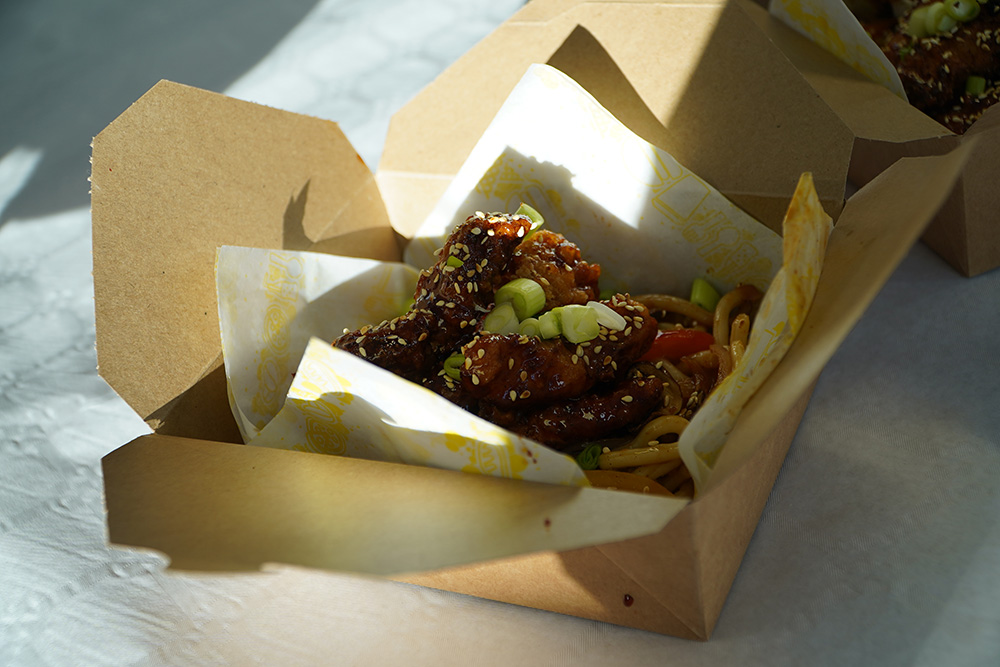 Charlotte Cazalet-Smith won gold for her tandoori spiced lamb liver with marmalade yogurt, lentil daal, sagaloo potatoes and chilli oil. Charlotte said:
"My dish was inspired by my dad and my heritage. I love showcasing my culture in my dishes!"
Ana Liddell celebrated a gold win for her vegan pan-Asian tofu stir-fry, she said:
"It certainly wasn't easy, but I would like to push myself again as I liked the challenge!"
Casey Morton received gold for her three plant-based breads – the flavours she presented were tandoori and fresh mango, cheddar and Roquefort cheese and plain. Casey said:
"At first I felt quite nervous, but I got into a rhythm, and this boosted my confidence."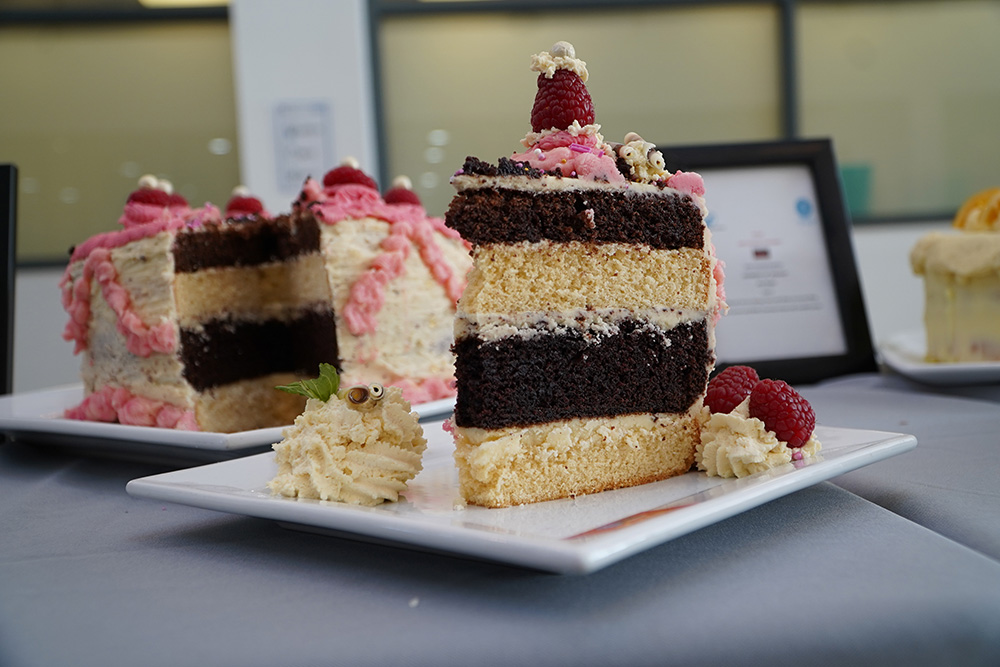 Nadia Jackson presented a delicious vanilla syrup-soaked red velvet and vanilla cake, decorated with vanilla buttercream and raspberries. She joked:
"My mum and dad said it was very tasty but too big! I enjoyed the challenge of the competition and would like to compete again."
Lynn Mitchinson, Professional Cookery Lecturer, commentd:
"I am very proud of the hard work and professional work ethic of our students. They all demonstrated an excellent ability to work independently, focusing on doing their best."
The winner of the main course challenge goes to London for the International Salon Culinaire competition, to compete and network with industry chefs. There is just one more heat before the finalists are announced.