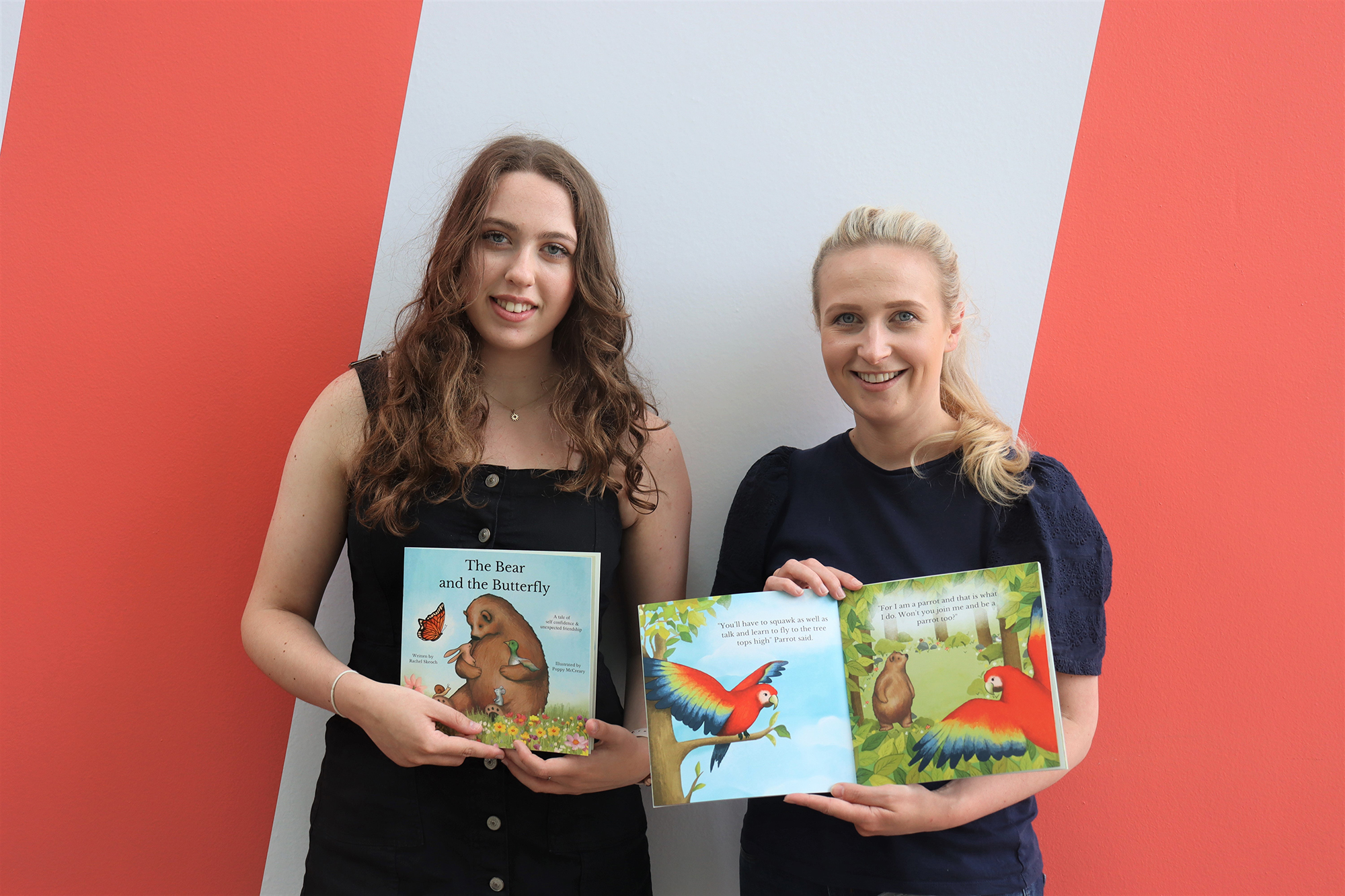 Earlier this year, our Level 3 Graphic Design students were given the live brief to illustrate an entire children's storybook.
Local author, Rachel Skeoch, wanted to spread the message of self-acceptance. The main character of the book, Bear, goes on a journey of self-acceptance after trying everything in his power to become someone else. Bear is fed-up of who he is but soon realises he is the best thing he could possibly be when he meets Butterfly.
Second year graphic design student, Poppy McCreary, presented digital illustrations that resonated with author, Rachel. Rachel expressed that she was "blown away" with how beautifully Poppy captured the personalities of the characters in the story.
Using ProCreate on an iPad Pro, Poppy developed all of the illustrations for the book which has now been professionally printed.
Waterstones and Foxbowe Publishing have had a great response in sales and have almost sold out – Rachel is preparing to place a second print order.
Clare Dickenson, Programme Leader, said:
"It has been a pleasure to work with Rachel and to mentor Poppy throughout this project. Poppy has juggled this along with her final major project, final show of work and paid design work for a social media marketing agency. She has impressed us all with her level of organisation skills, professionalism, creativity, and calm approach throughout. We wish her all the best for her future and have no doubt she will be a success as she progresses in her creative career."
You can order the book from Waterstones or Foxbowe Publishing