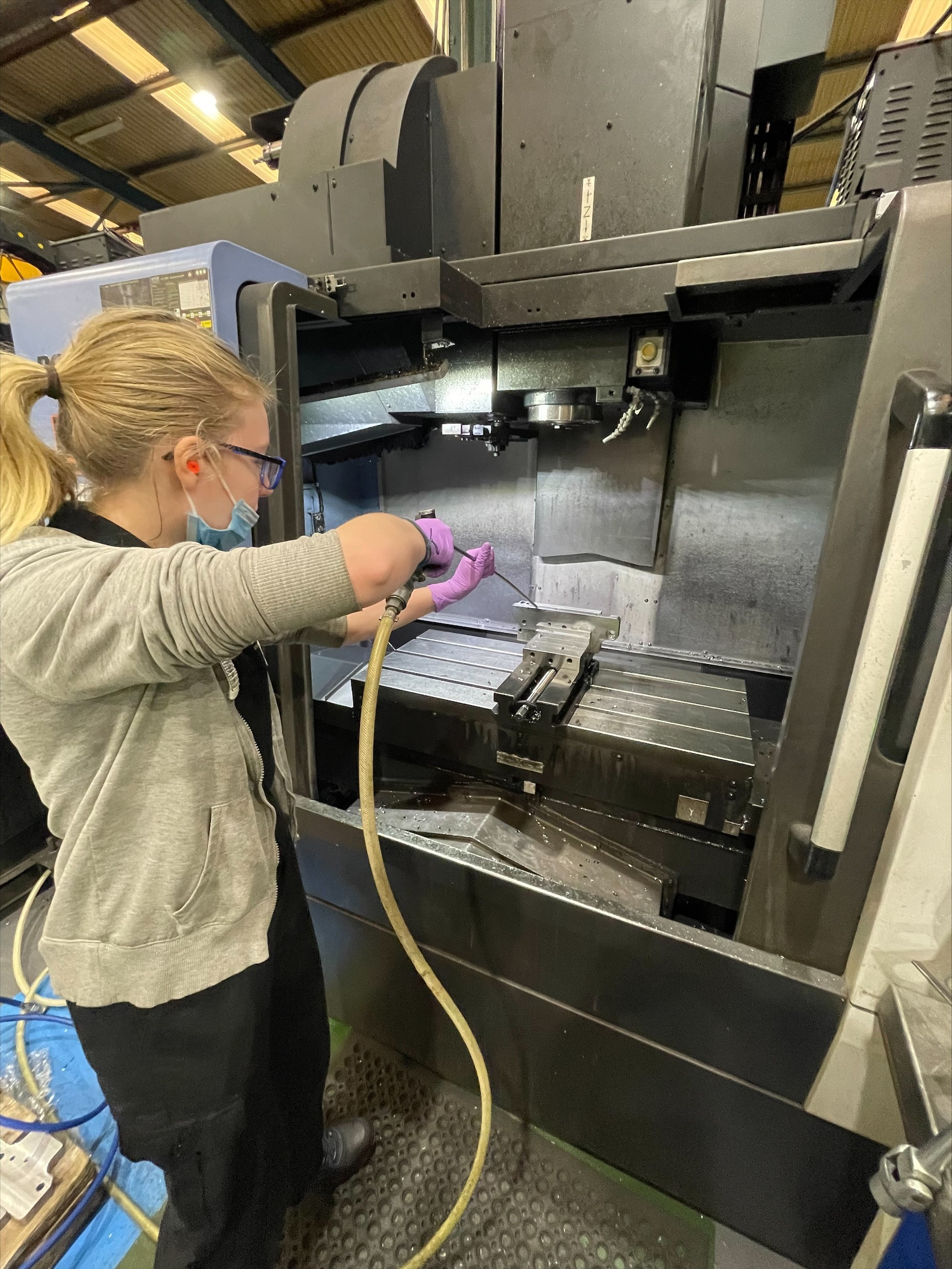 Five of our apprentices with Dyer Engineering are gaining experience in each area of the fabrication and welding business channel.
The opportunity has allowed Ben Raggatt, Lara Duffy, Cameron Borthwick, Daniel Bishop and Mariusz Mierzejewski to gain a deeper insight into how the business runs. On the service & repair and bespoke fabrication division, each apprentice will have the chance to get involved in a variety of tasks, such as site work and larger bespoke tech projects.
The cohort will also see the batch line to learn how Dyer Engineering manufacture high volumes of components.
Ben Raggatt, Engineering Technician Machinist apprentice, commented: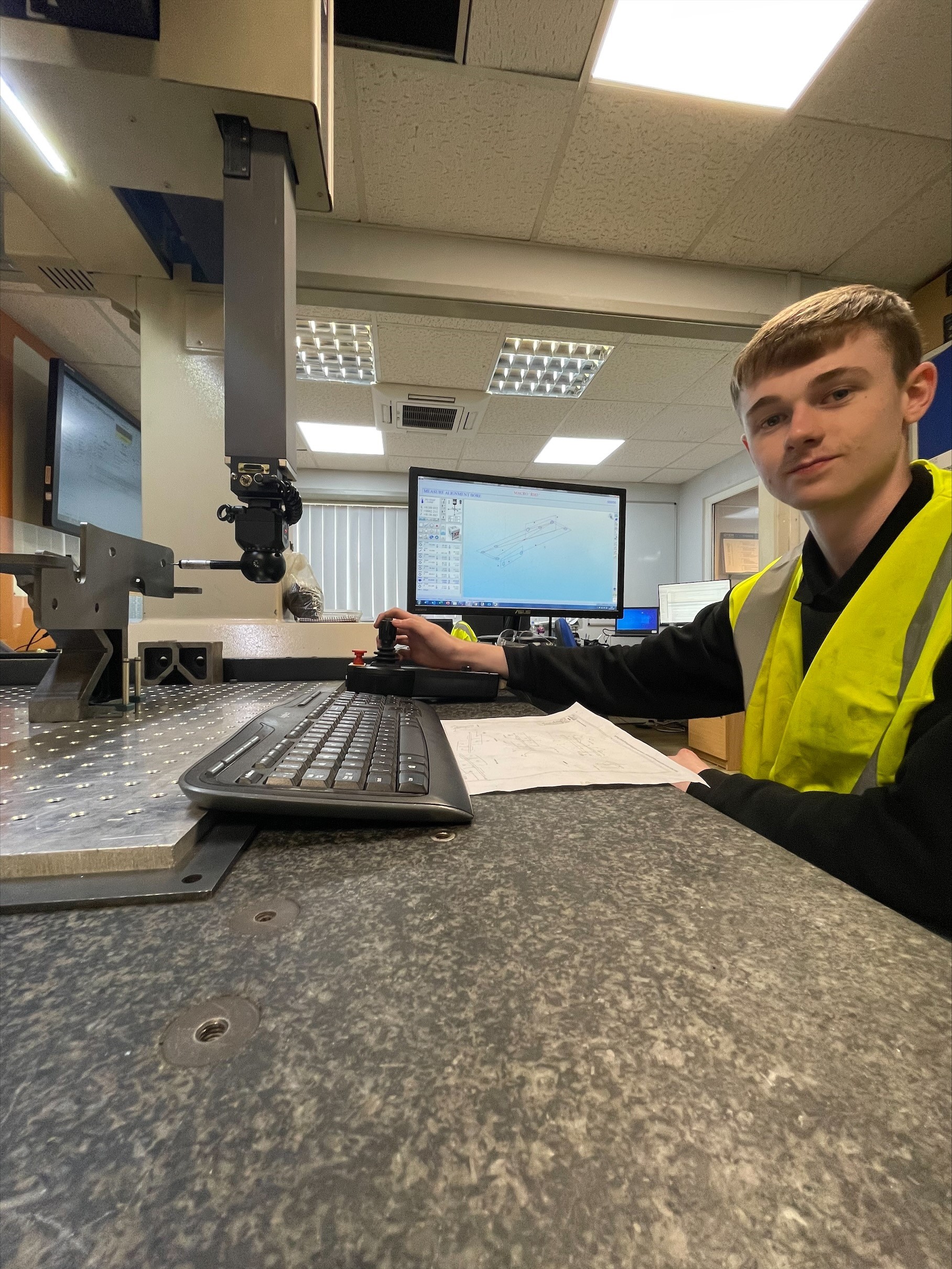 "I am happy to learn more about the business and working in the quality team has taught me new things about customer satisfaction and how the team resolve issues. Everyone has been very welcoming, and I have enjoyed learning how to operate the CMM, and properly checking parts using Inspect 3D pro. I have also been learning how to calibrate EOL gauges and create them and use Q-Pulse."
Adam Black, SHEQ Assurance Engineer at Dyer Engineering, said:
"Dyer Engineering have been very impressed with every apprentice we have recruited from New College Durham. They all come in and hit the ground running. We couldn't be happier with how they approach there day to day work here. The close connection we have with NCD is invaluable and we look forward to progressing with them as a team over the coming years."