Level 3 Housing and Property Management
Katie joined the team at Gentoo Group as a Housing Apprentice in September 2019 and has now secured her dream role as Neighbourhood Coordinator.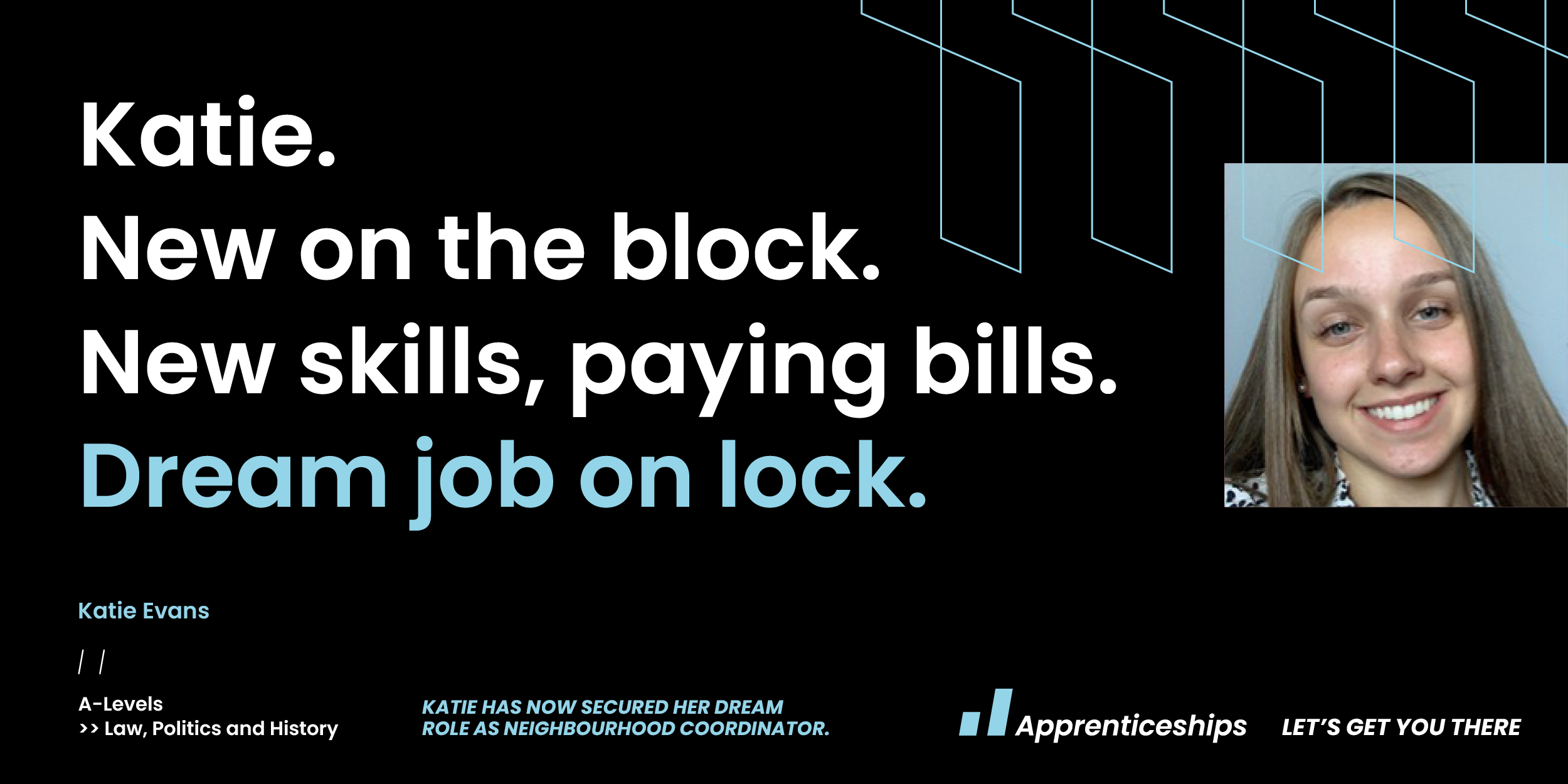 She said:
"I wanted to change careers and thought an apprenticeship was the best way to get my foot in the door – I was able to build my housing experience and earn a wage too. Gentoo Group are a big housing organisation so I knew the role would involve exciting opportunities.
"All of the modules were engaging and the NCD campus offers a great atmosphere and environment to learn in. I received outstanding support and I gained a rounded knowledge in social housing at college and was able to use my knowledge and skills to deliver my customer service on-the-job in the Gentoo office.
"Having secured my dream role as Neighbourhood Coordinator, I am hoping to continue my studies at NCD with their Foundation Degree – which is Level 4 and Level 5 – in housing and communities."