A-Levels (Biology, Psychology and Sociology)
"I was able to take control of my learning and this gave me some much-needed independence, I realise this even more now that I have started university!"
Previous school: Durham Johnston Comprehensive School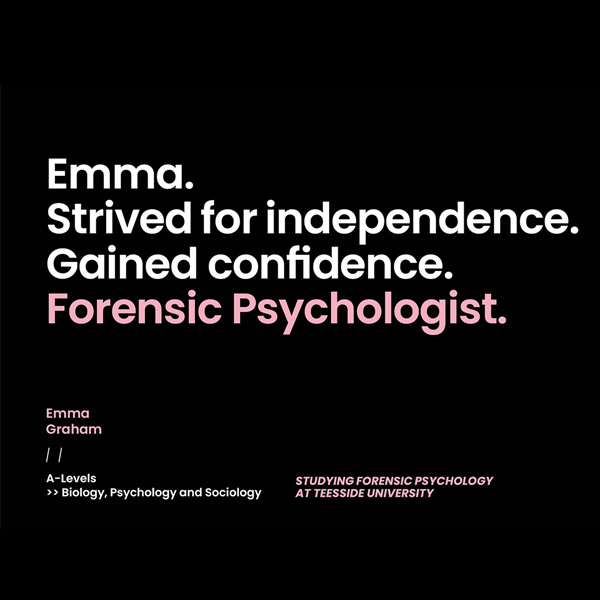 Emma said she liked that there was a more relaxed environment at New College, and she wanted independence that allowed her to be responsible for her own learning.
She said:
"My lecturers were really supportive and made lessons enjoyable, removing any unnecessary stress. My tutors helped to increase my confidence – this made me increasingly less worried about my exams than I have initially been.
"I took part in the Extended Project Qualification which improved my paper writing and independent research skills. These skills have shown to be invaluable in my degree as I am currently utilising them to write a research report.
"After completing my A-Levels I progressed to study Forensic Psychology at Teesside University. I am hoping to go into teaching psychology at A-Level or working with young offenders."