Level 2 Cabin Crew and Level 3 Travel and Tourism
Enya made her break in the travel and tourism industry in her second year after also completing our cabin crew course.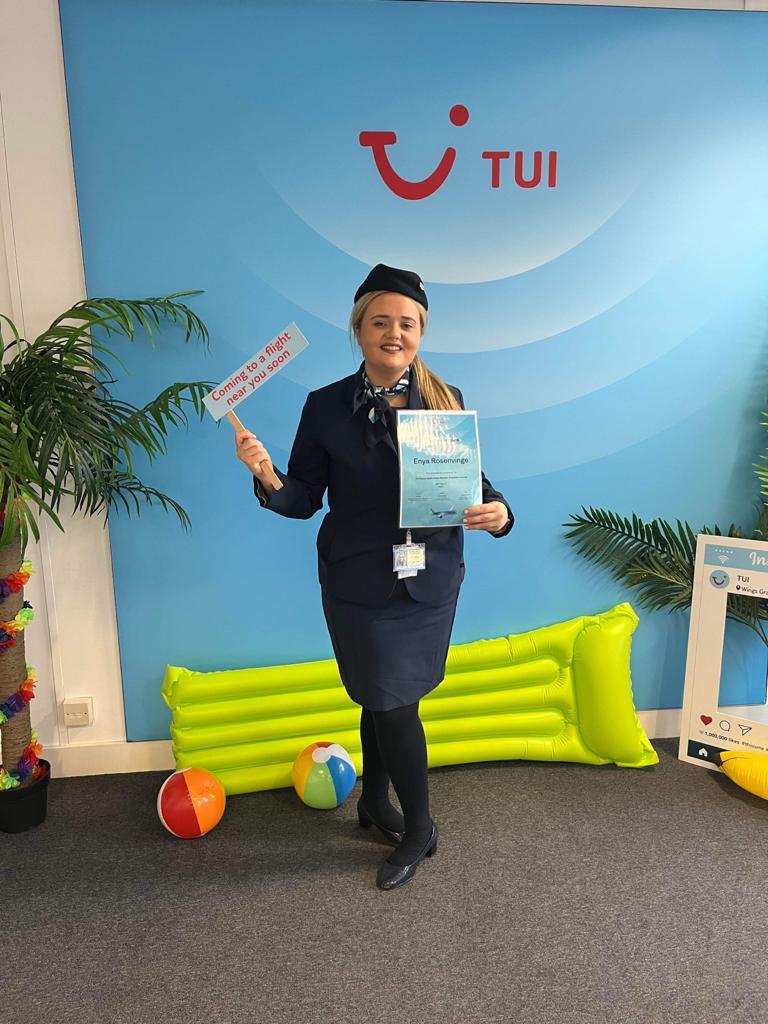 She said:
"During my second year of the course I secured a role at Jet2 as a Passenger Service Agent. I worked and completed my studies as a distance learner around my shifts.
"I progressed to Cabin Crew with TUI Airways flying from Newcastle Airport, and after five years in the this role I transferred to Birmingham Airport in a new permanent role.
"I am going into my seventh year of flying and have now been promoted to Cabin Manager.
Enya expressed her gratitude towards her tutors at NCD for preparing her to progress in the industry, she continued:
"I really enjoyed studying at NCD, my tutor coached me and helped me to prepare for my interview with Thomson Airways, which has ultimately lead me to be successful and now a manager.
"We also got to go on trips to visit amazing destinations, such as New York, Paris, Iceland and London. This really helped me to develop an insight into the tourism industry."