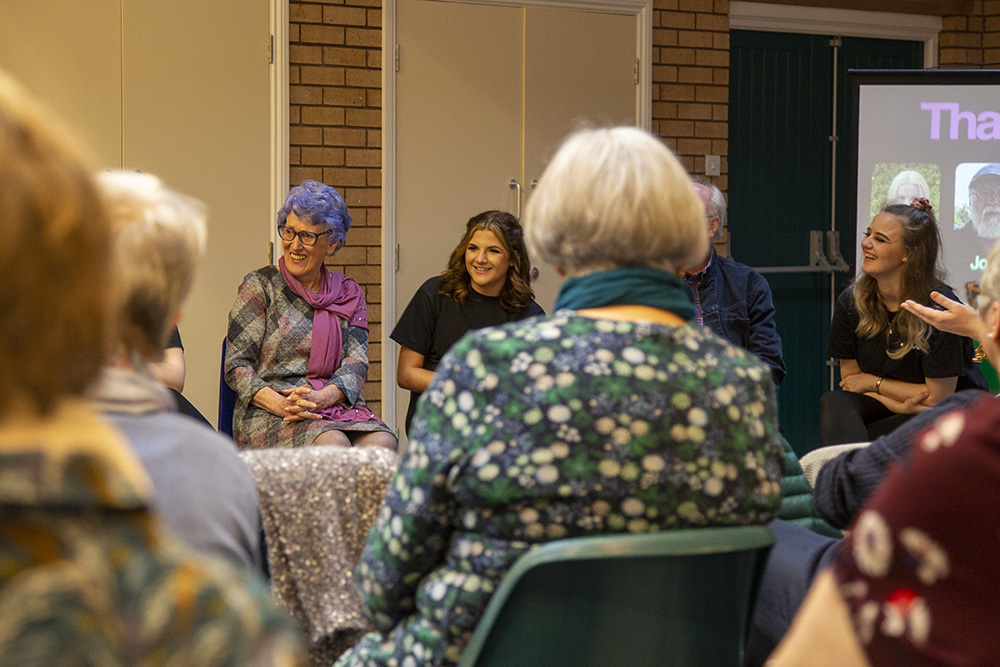 Our performing arts degree students have been working on a joint venture with The University of the Third Age (U3A) Music Appreciation group.
The U3A is a nationwide association that encourages people no longer in work to come together, socialise and learn for fun. Within the Durham branch, there is a music appreciation group that meets monthly to share their love of a diverse range of music over tea and cake.
Foundation Degree Performing Arts students, Brooklyn, Chloe, Eleanor and Summer, were set the creative challenge of developing a brand-new piece of 'reminiscence theatre' inspired by the memories and passions of music appreciation members.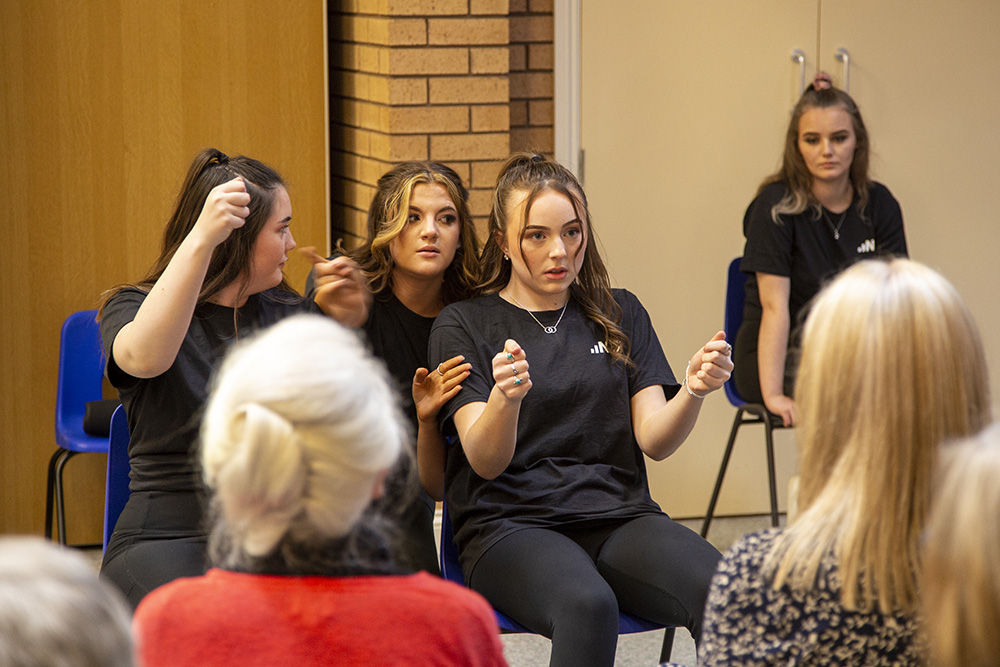 Since November 2022 the students have developed and practiced the performance. The initial show was recently performed for the music appreciation group and their family and friends on 25 March.
On 11 May the show will be performed for the whole of Durham U31 at Bowburn Community Hall.
The U3A music appreciation members commented:
"The students were and are amazing! The project has helped us to become more aware of how important music and memories are in our lives, allowing us to relive a magical moment in our youth. They interpreted each of our memories and performed them in a way that transported us and it was authentic in every way. The whole experience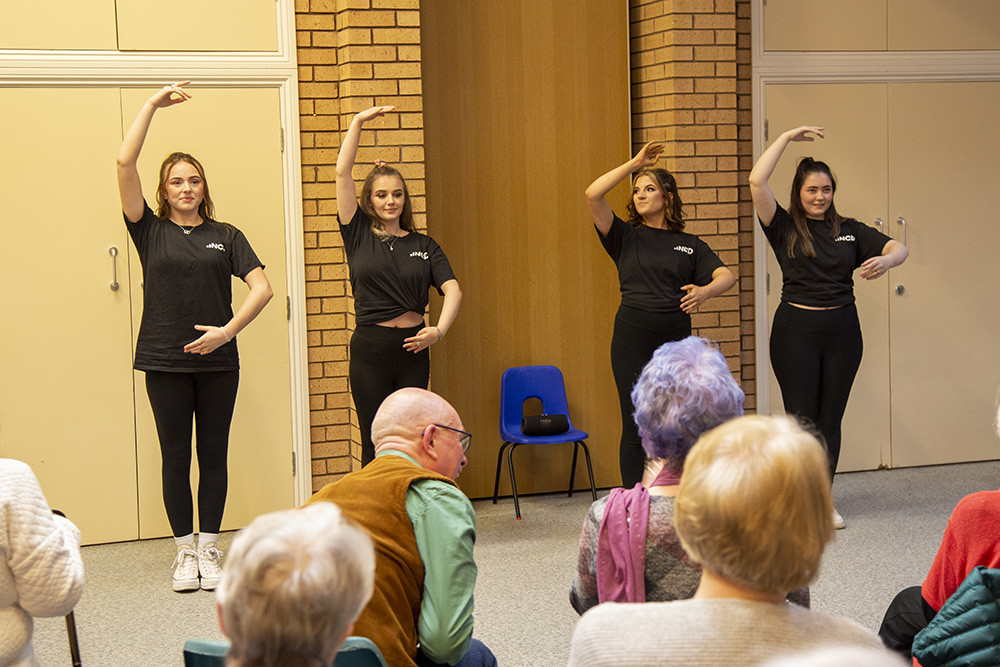 has been emotionally enriching and profound."
Chloe Graham, FdA Performing Arts student, said:
"The experience has been life changing. I have thoroughly enjoyed being part of the project and having the wonderful opportunity to recreate the group's memories."