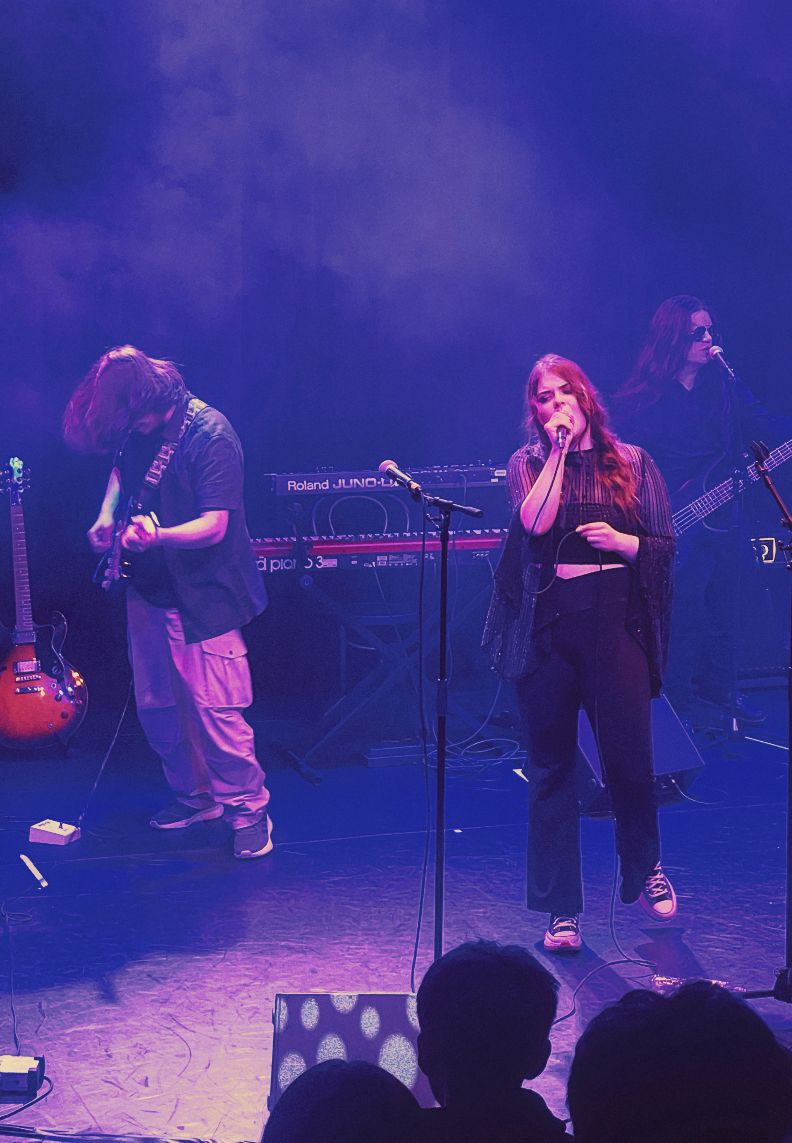 Second year FdA Roots and Popular Music student, Leah Hyde, is working hard to complete her final assignment in between rehearsals for our Music Higher Education Showcase at the Gala Theatre later this month.
Leah is inspired by artists such as Yebba, Noah Cyrus, Fleetwood Mac, Taylor Swift and Sam Fender, and describes her sound as country pop. As an aspiring singer and songwriter, Leah is hoping to release her original song 'How to Love' next month after the mix and master is complete.
Leah's original song is highly inspired by the TV show 'Daisy Jones and the Six' – adapted for TV from the captivating and emotional best-selling book written by Taylor Jenkin Reid. The story explores the rise and fall of a fictional 1970s rock band, inspired by Fleetwood Mac.
Leah continued:
"My song follows the relationship between the two main characters, Daisy and Billy, who are based on Lindsey Buckingham and Stevie Nicks from Fleetwood Mac. Watching the show sparked inspiration for my song.
"I remember not being able to sleep as I had the line "caught at the spin of a wheel" stuck in my head. I typed it into the notes on my phone and the next day I picked up my guitar to create a melody. It didn't take long for me to have the first verse and a chorus.
The next week in class, Leah showed her song to her music tutor, Chris.
Chris said:
"I insisted on going to the recording studio immediately to record it. Leah's classmates came together to add piano, bass and guitar."
Leah was very excited about getting into the recording studio with the support of her friends and classmates, she enthused:
"I was so shocked to get the response I did and to get things moving so quickly. I thought the song would be just stuck in my notes like a lot of my songs. My friends from the music degree all came together and we practiced and completed the song in the space of 10 minutes. It was then time to record. I had so much fun using the studio, it was a great day."
Leah spent two days in the recording studio to make sure the song sounded how she wanted it to. We are excited to hear the finished track and will be sharing it once it is released.
In the Music Higher Education Showcase, Leah also covers songs by The Foo Fighters and The Civil Wars. She will be taking us behind the scenes for their rehearsals and upcoming show at the Gala Theatre on Monday 15 May.
Want to support our music degree students? Find out more and book your tickets