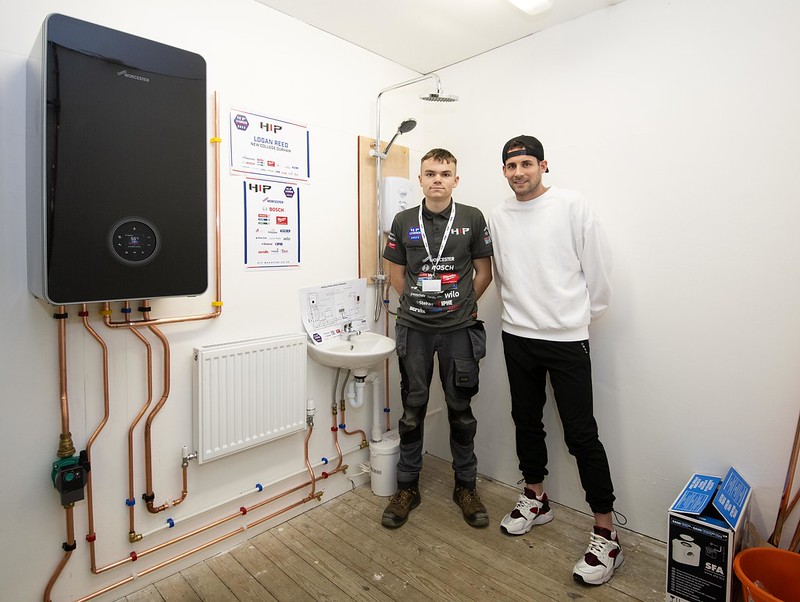 Earlier this year, plumbing and heating students Logan Reed and Megan Emerson competed in the HIP Learner of the Year competition.
The young plumbers showcased their skills in the regional plumbing and heating competition.
Logan competed in the Learner of the Year competition in January 2023 at Darlington College. The practical assessment included working from a specific industry standard diagram to fit and install a boiler, shower, wash hand basin and radiator using a range of pipework materials including plastic and copper.
Demonstrating outstanding knowledge using excellent hand and practical skills, Logan finished the day as the runner up.
John Duggan, Plumbing Lecturer, commented:
"I encouraged Logan to enter the competition because he has dedicated his own time to improve and advance his skills, he comes into college on days outside of his timetabled lessons to make sure he achieves his full potential. We are so proud of Logan being runner up and will be backing him all the way at the World Skills competition next month."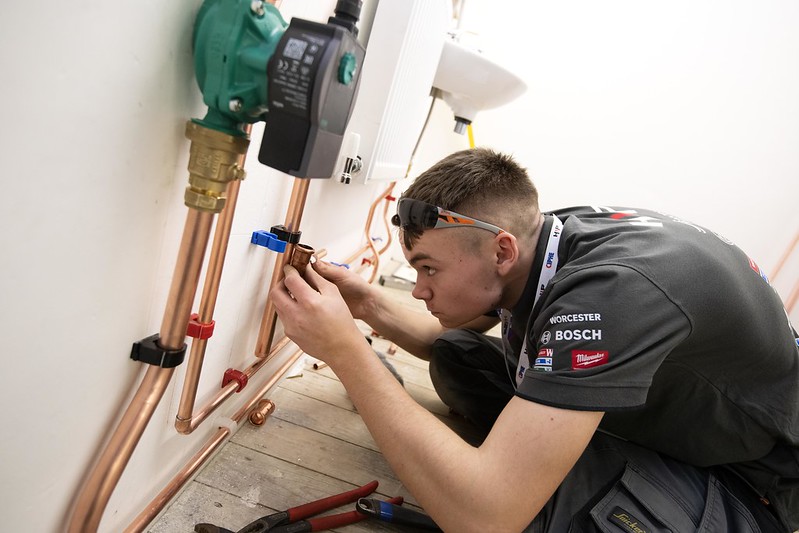 Logan spoke highly of his experience:
"I enjoyed the day and was delighted to demonstrate my skills and show the judges what I am capable of."
All of the judges praised Logan for his hard work and dedication, and he received a prize of a certificate and tools.
John continued:
"Competing in the World Skills competition will provide Logan with outstanding recognition and career opportunities, as well as gaining industry experience that will help him progress in the future."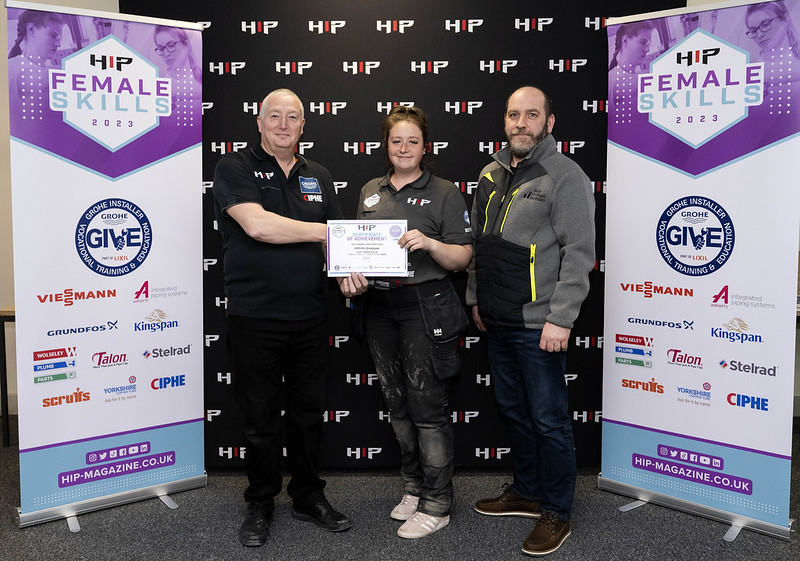 Megan Emerson competed in the Female Skills Competition in March 2023 at York College.
The practical assessment involved the same task as the competition in January. Megan enjoyed the experience and is very keen to enter future competitions.
John Duggan said:
"All students have equal opportunities to demonstrate their skills at national events. Megan displayed her skills at the female HIP competition, and it gave her the chance to work in different situations. The experience will be beneficial to Megan as she completes her apprenticeship, and it has boosted her confidence."