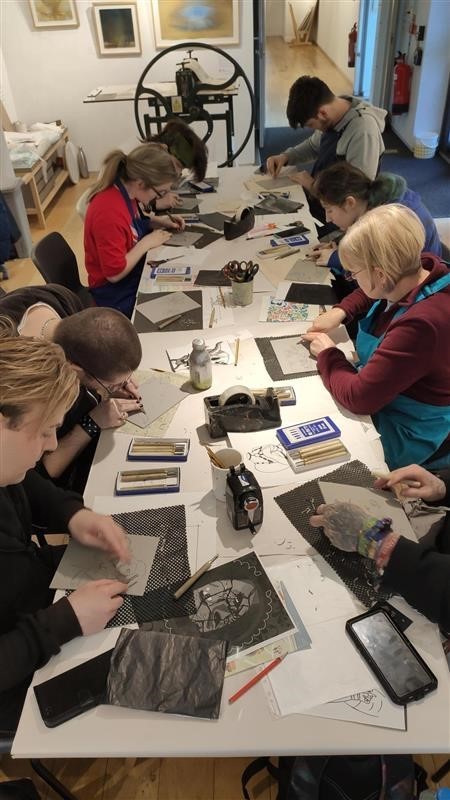 Our Access to Higher Education Art & Design diploma students visited Northern Print in Newcastle for a full day in their workshops.
The sessions provided the group with an opportunity to explore their creativity whilst developing a range of new print skills.
After an introduction to monoprinting, the students were able to practice this direct and simple form of printmaking, with unique expressive mark-making in their own original style with beautiful inks and papers using the printing press.
Following the morning session, the group were shown how to use specialist tools to create a linocut, how to ink and then use the press to print it.
The students enjoyed getting to experience working in a studio with professional printmaking expert and artist, Helen.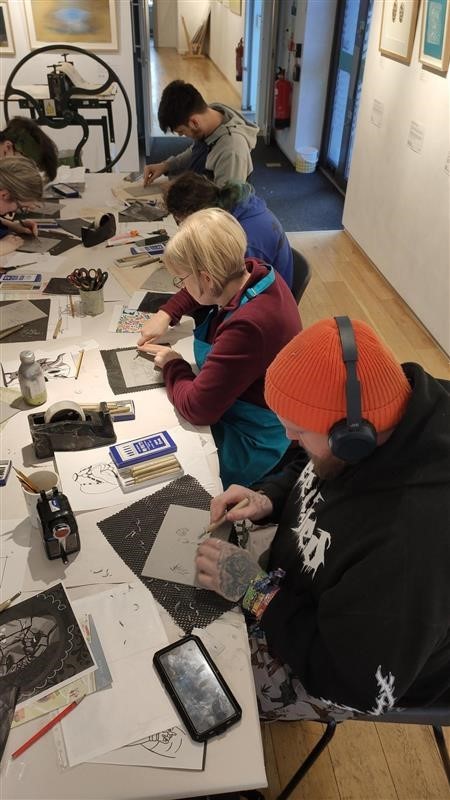 Ryan Mays, Access to HE Art & Design student, commented:
"I really enjoyed learning new printmaking techniques in a professional studio environment. Helen was a lovely instructor."
Linda Butterfield, Access to HE Art & Design Lecturer, said:
"It was great to see the group getting stuck in with some new printmaking techniques. The students created some diverse pieces using monoprinting and linoprinting. The final prints will go towards their printmaking assignment."