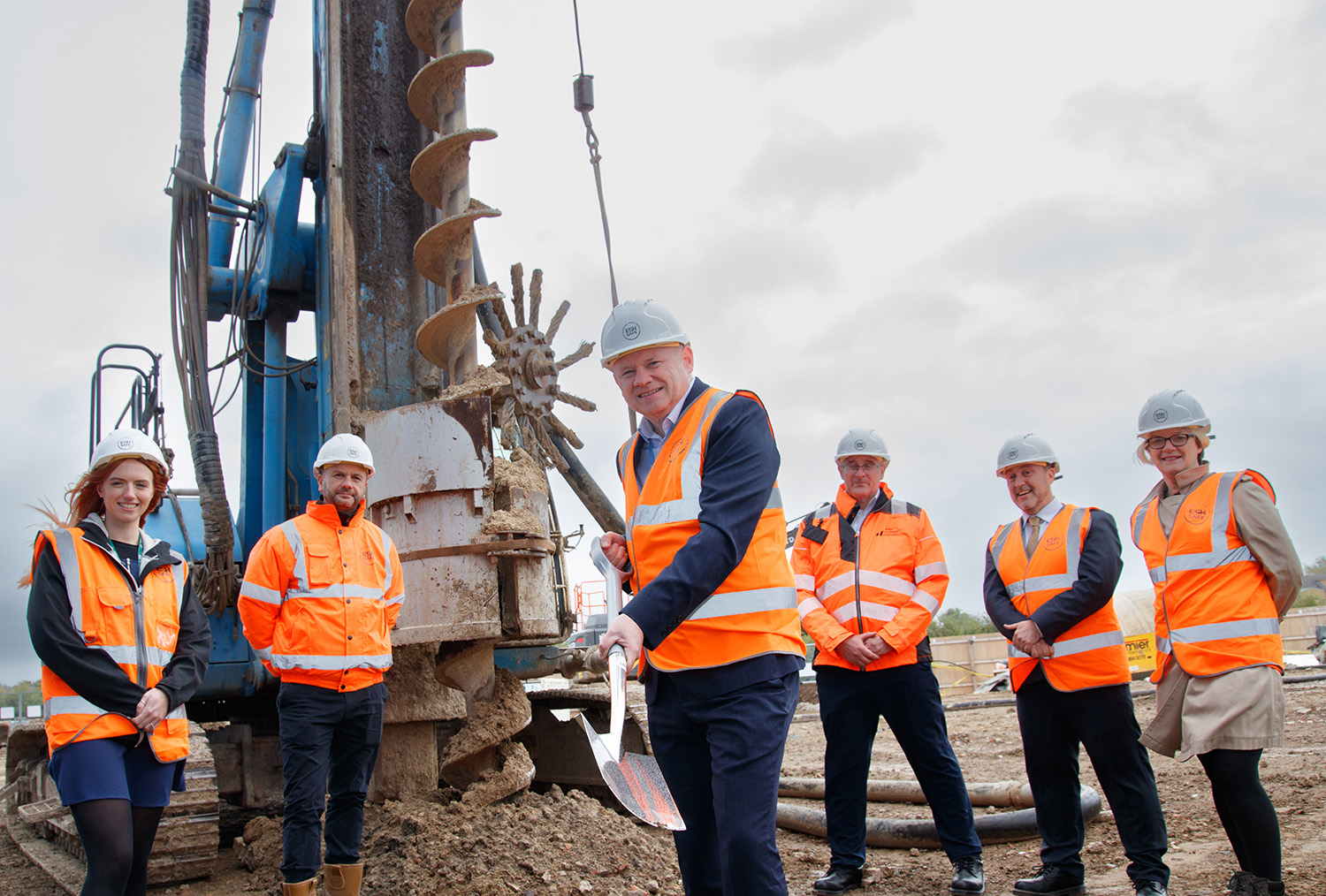 New College Durham's Executive Leadership Team celebrated breaking the ground with design and build contractor, Esh Construction, as work continues on our £8.9 million development.
Designed by Ryder Architecture, T.H.E Hub will offer adaptable spaces and technologies to create a collaborative and integrated learning space for New College Durham students studying on our higher and technical level skills qualifications.
From the central glazed atrium, T.H.E Hub will branch out into specialist spaces for healthcare and science, digital and early years. The new state-of-the-art, industry facilities will include an ambulance simulator, cisco network room, dental surgery, cyber security lab, early years foundation stage nursery, optical care room and sensory room.
Andy Broadbent, Principal and Chief Executive, said: "We are very excited about the development with Esh Construction as it will allow us to provide our higher and technical level students with an enhanced experience, and we will be well prepared to adapt to new subjects as they arise in the future.
"We want to provide a modern and innovative learning environment with the aim to inspire students to develop the technical skills and knowledge to help prepare them for a skilled career."
Thank you to Grant Watson, Contracts Manager, and Kate Marshall, Social Value Manager, for joining us on campus to represent Esh.
Photo credit: Andrew Heptinstall Photography