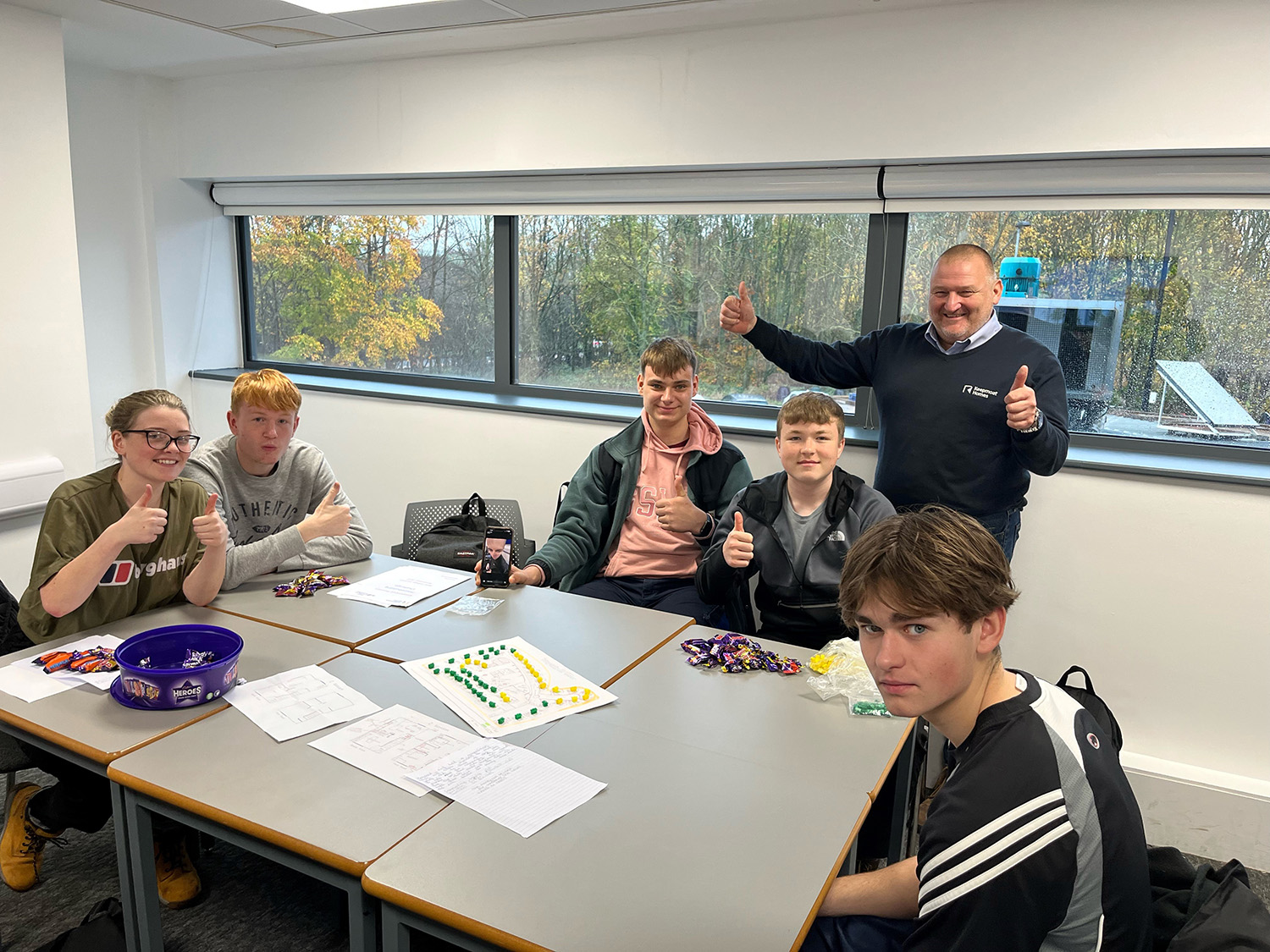 Our carpentry and joinery students took part in a design build project with Keepmoat Homes.
Each team was challenged with designing a scheme for 50 houses, being mindful of the costs, sustainability factors, restrictions, and local environment. They presented their development project to Social Value Manager, Geoff Scott, from Keepmoat Homes.
Geoff Scott commented:
"It was great to see the students embracing the project and working well in their teams. I was very impressed with their commitment to the programme. The four teams produced four very different scheme designs which was great to see. The winning team had an excellent design with great use of public open space. Well done to everyone who took part."
Keepmoat Homes named carpentry and joinery team, Grange Villa Properties, as the project winners.
Grange Villa Properties worked fantastically as a team, taking responsibility for individual roles and completing the tasks set to a high standard. The group met all criteria of the housing project with their estate, Springside Gardens, and came out with the highest profit margin at over 20%.
Carpentry student and Grange Villa Properties team member, Faith Lauder, said:
"The Keepmoat Homes project was a very informative and practical way to learn about the different stages that come with construction and production of houses. I enjoyed working as a team and building the estate to fit the brief. Geoff has amazing site knowledge which meant he was able to answer all of our questions to help us refine our ideas."