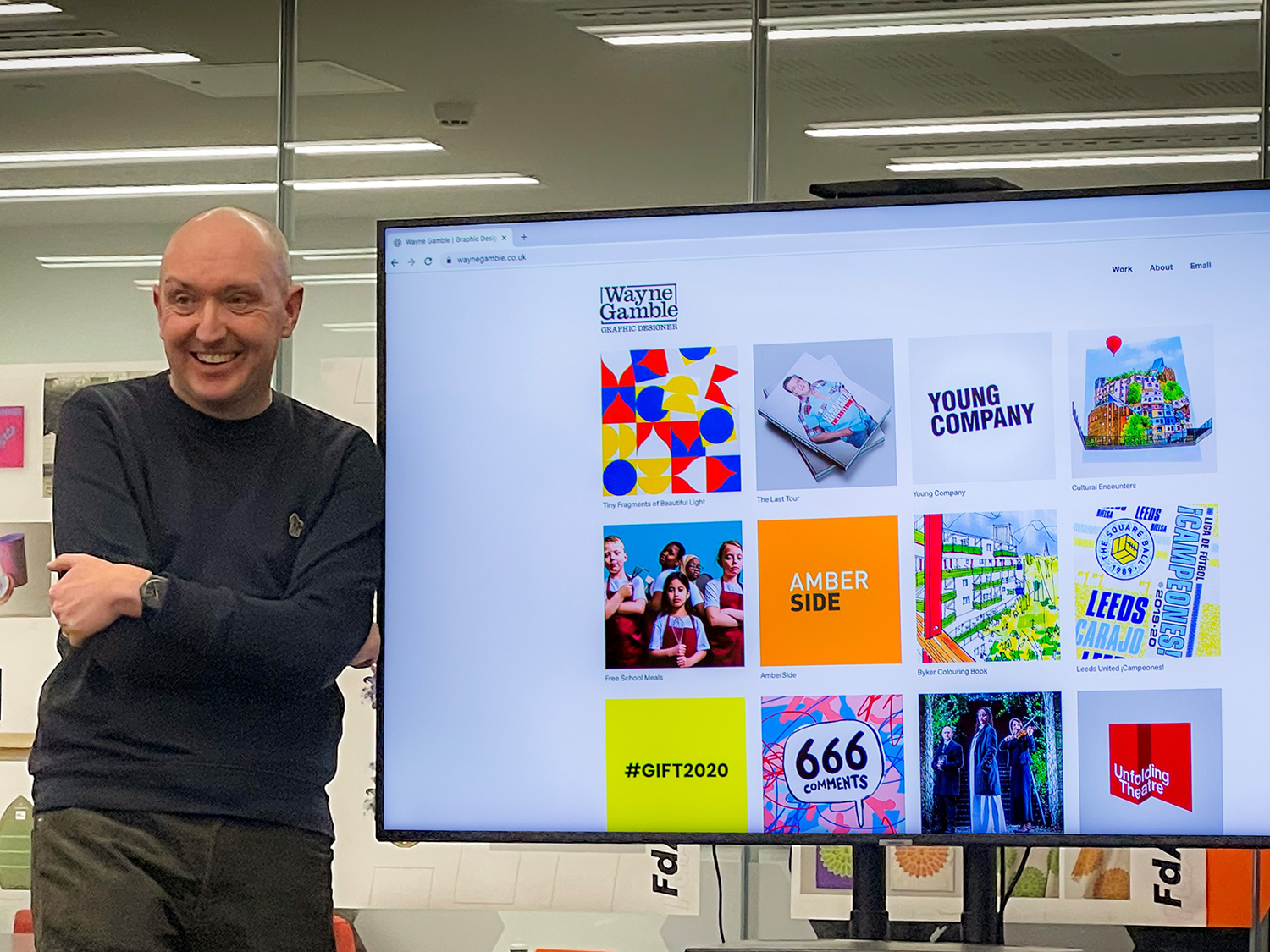 Freelance Graphic Designer, Wayne Gamble, visited our Level 3 Graphic Design, FdA Graphic Design and FdA Visual Arts students.
With over 20 years of experience of developing and producing digital and print campaigns for clients, Wayne shared his vast knowledge of the sector with the group.
From 2002 until 2021, Wayne worked on the editorial team at renowned toilet humour magazine, Viz. He also designed comics and books with Pan Macmillan, merchandise with Dennis Publishing, and for exhibitions at The Cartoon Museum and Tate Britain.
Wayne said:
"My journey from my time at university lead me to become an established freelance designer. I have worked on striking branding and publicity for the arts, with a range of award-winning cultural organisations, including festivals, theatres, galleries, museums and individuals.
The group agreed they got a great insight into the industry from the session, and how every journey will be different.