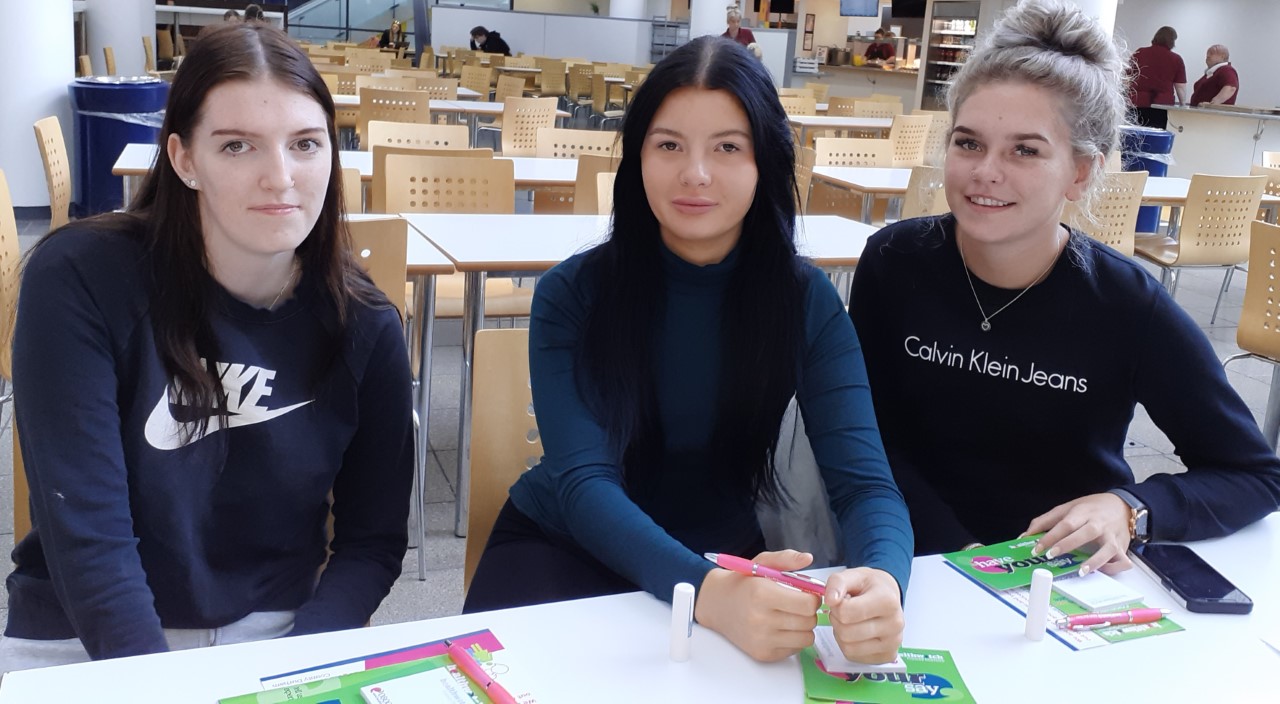 NCD health and social care students, Phoebe, Olivia and Tia, are Healthwatch County Durham's (HWCD) newest volunteers.
Work Placement Coordinator, Emma Densham, helped the keen trio to find the experience after meeting with HWCD Volunteer Supporter, Claire Sisterson. Phoebe, Olivia and Tia recently met with Claire on campus to discuss their first research task to assess the quality of the information available in GP surgeries.
Phoebe said:
"I want to help people have a better experience by learning from their past experience"
Olivia commented:
"I want to volunteer with Healthwatch as I believe I still have more to learn and I'm also keen to develop better communication skills"
Tia said:
"I want to understand people's views and maybe even help with why they feel like that"
Sign up to the Healthwatch newsletter for updates on the great things Healthwatch are working on to help to improve our NHS Health Service.