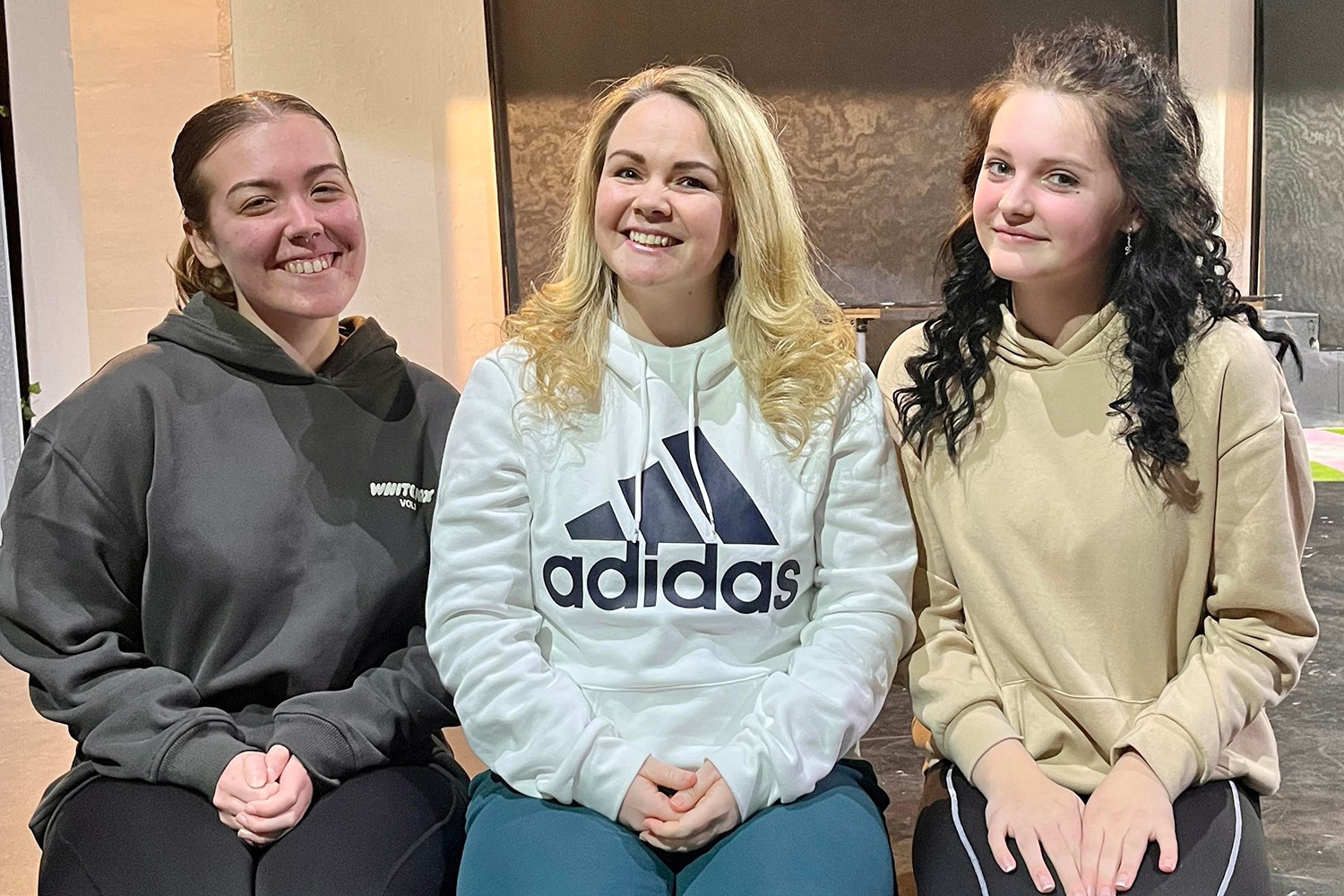 Second year Performing Arts Practice students, Madison Laverick and Millie Nicol, joined the senior dance team for The Westovian Theatre Society's production of Sleeping Beauty.
The show opened on Friday where the girls took centre stage to perform dance choreography by NCD Dance Lecturer, Lisa Petrie.
Lisa felt sentimental when she joined the production team as Choreographer for The Westovian Theatre Society. Lisa started her dance training at age 4 with Valerie Shepherd Dance Academy – she then studied at the California Pacific College of Performing Arts and graduated from University of Sunderland with a bachelors degree in Dance.
Lise commented:
"This panto is very special to me as I danced in them as a little girl. It's very surreal that I am now working as a choreographer in the same theatre with my own ensemble of dancers. It can be exhausting stretching myself across multiple jobs but the reward is worth it."
Currently, Lisa works at NCD as our dance specialist, teaching our BTEC and FdA Performing Arts students. Outside of NCD, Lisa teaches at Art of Dance and works as a freelance choreographer.
Lisa continued:
"I have loved being back as a choreographer. This is my sixth panto for the Westovians and after four years away it has been a real treat to have the opportunity to return. The production team and cast are amazing. The dancers are so well trained and talented, they have been a real joy to work with."
Millie enthused:
"It's been an amazing experience being in my first panto, I've loved working on all of the dances and seeing the whole show come together. It's been so fun but also challenging, opening night was amazing as we finally got to show off all of our hard work."
Madison added:
"This is my first panto and it has been so much fun and such a different experience! I have found it challenging but on Friday it was all worth it, to see the audience love it as much as I do. I've loved learning all the dances and getting to play different characters."
Madison and Millie have been working incredibly hard to balance rehearsals for Sleeping Beauty and their college production. Want to catch Madison and Millie in action in NCD's production of 'A Family Affair of the West End and Broadway'?
Gala Theatre, Friday 17 February at 7.30pm, £11
Our Level 3 Performing Arts students star in a musical theatre production, including excerpts from Lion King, Addams Family, Hamilton, Matilda, Blood Brothers and many more.