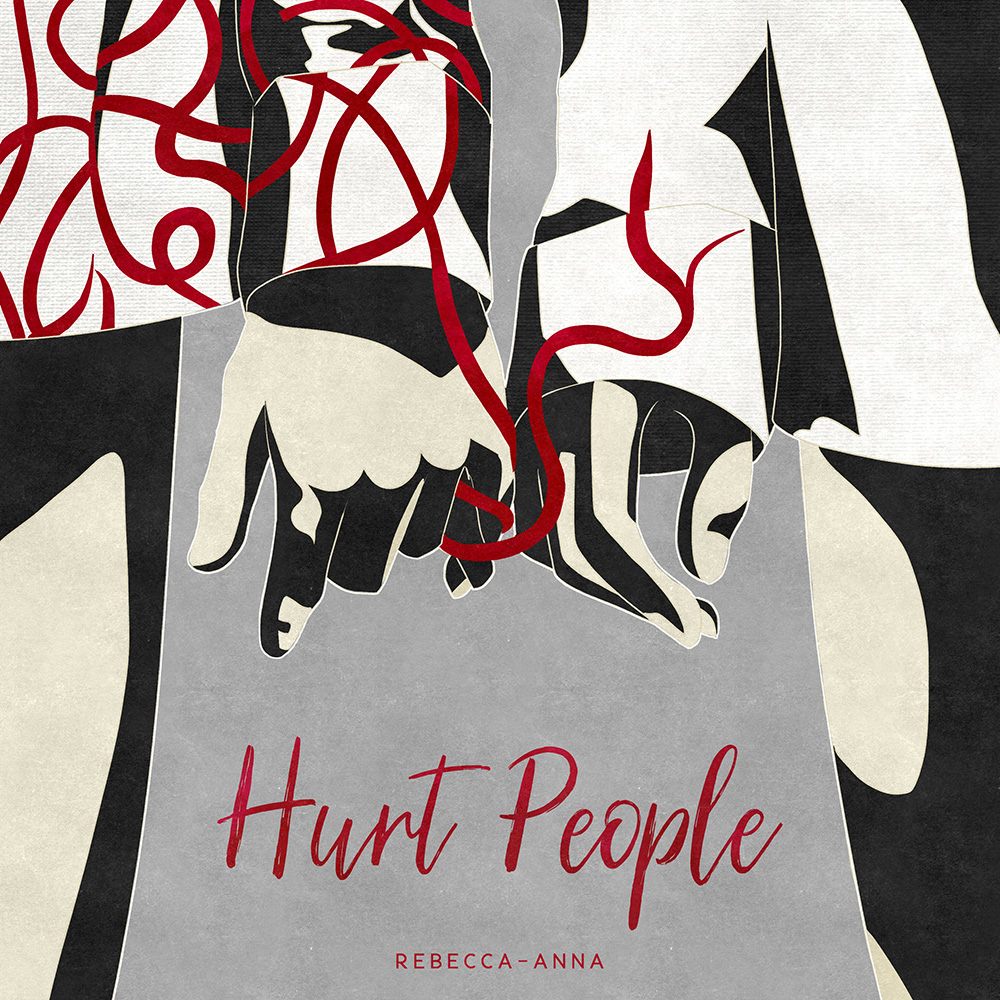 Our BA (Hons) Popular Music top-up degree students are set the Creative Practice brief to create a form of musical product that is viable for commercial release and could generate financial income.
The very talented Rebecca-Anna Hosey chose to develop and produce a multi-faceted social media campaign centred on domestic abuse. Rebecca launched social media channels under the name 'Hurt People' to generate an awareness of the four different types of abuse.
Rebecca wrote, scripted, and co-directed three short films that demonstrated each form of abuse within a fictional and hypothetical scenario. Local specialist support charities for that type of abuse are listed in the credits of each video.
To produce each video, Rebecca worked closely with our first-class performing arts students, and recruited two of our professional film and media enterprise degree students to film and edit the footage.
Rebecca said:
"Working with other students from NCD allowed me to see a side of the creative arts I've not properly experienced before. They were all brilliant and did an amazing job – acting director was a refreshing experience as it allowed me to exercise a different side of my own creativity.
"Overseeing the whole project challenged me to hone my project management skills, but media degree students, Scott and James, made the process so much easier as they brought their professionalism and produced the films to an incredibly high standard. I would work with them both again in a heartbeat.
Rebecca also wrote and produced a concept EP which is now available to listen to on all major platforms, she continued:
"My overall goal was to create a project that had the potential to create a change. I wanted to provide people local to Durham with information that is accessible, to raise awareness of domestic abuse and to provide them with the resources to find help, should they need it."
Rebecca is relocating to Brighton to study a masters degree at WaterBear College of Music where she will enjoy another year of performing and writing as she works towards achieving a Level 7 qualification.
"I'm incredibly excited for a new adventure, although I will miss everyone at NCD. My time at the college has absolutely equipped me with the skills to progress, the facilities, teaching, support and community feel has been second to none. Throughout my five years at NCD, I have been both encouraged and nurtured to push myself and it has shaped me into the confident person I am today."
James Calvert, BA (Hons) Film & Media Enterprise student, commented:
"Working on this collaborative project allowed me to develop a deeper knowledge and understanding of my desired role of director. Harbour is a charity that provides support for victims of domestic abuse. Their team helped us to make sure we produced content that was considerate and respectful of the topic when portraying scenarios. It was great to work with Rebecca and Scott, the project opened a door which allowed me to network with a new pool of contacts."